Spring Cleaning For Your Client Communications
Spring is a great time to open the windows, air out the office, and take a fresh look at your firm's communications.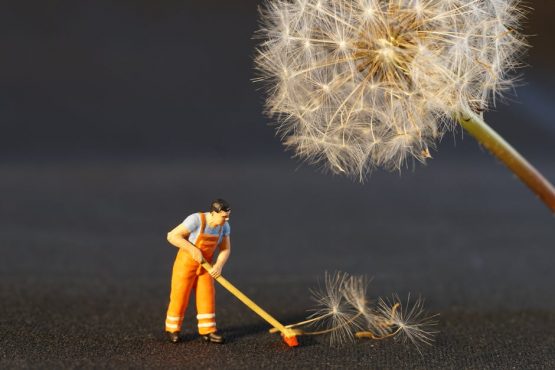 Whether you are tackling the interior of your home or your yard, successful spring cleaning often requires you to look in places you would rather avoid. Dark places like the space behind the couch, under the seat cushions, or in the cobwebbed corners of the garage.
You may not like what you find and there are definitely more entertaining things you could be doing on a warm spring day, but there is a certain satisfaction that comes from getting your house in order.
That same sense of satisfaction can be achieved when you take the time to ensure your company's marketing and client communications are in good order. Unfortunately, many financial services companies, advisors, wealth managers, and employee benefits departments take a "set and forget it" approach to their written communications. As a result, materials often become outdated or in some cases, flat out incorrect as circumstances change.
Whether it's a simple letter to acknowledge a new account opening, an automated message from your website, or even your voicemail messages, it's important to create a consistent, accurate message and tone with all of your communications. To ensure this is the case, I suggest conducting an annual review of every communications touch point. Doing so can help you answer the following questions:
Are we communicating the right messages to the right target audiences?
Are any of our company's basic facts, such as email addresses, websites, or phone numbers, out of date?
Are we communicating our brand consistently?
Do our materials communicate our messages clearly and concisely?
Do our communications have a friendly, informative tone?
Are there additional messages or materials that could supplement our existing materials?
Are there any materials that could be consolidated or discontinued?
Are our automated communications up to date?
We completed a project for a major Boston-based financial services company that involved reviewing the dozens of different letters, emails, and reminders the company sends to employees to ensure they comply with firm policies. During the course of this project, we found many opportunities to streamline communications, reduce word counts, and write in a friendlier, more conversational tone.
When was the last time you reviewed the form letters, email templates, and brochures you send to your clients, prospects, or employees? Have you taken a fresh look at your website to see if it's still doing the job?
If the answer is never, now may be the time to step back and review all of your communications materials. This includes every written communication you send to your customers, prospects, participants, or employees. Lay them out on a conference room table or tape them to the walls. Examine everything with fresh eyes.
In the end, I am confident you will find many areas that could be improved. And if you're fortunate enough to discover that your materials need no revisions, you will at least achieve some additional peace of mind. But if that's not the case and you need some outside help, contact us.
Neil Rhein is President of Bullseye Communications, where he and his team specialize in content review and content development for financial services companies and other clients.