Stretch your communications team's capacity by outsourcing your content development and writing projects to Bullseye Communications.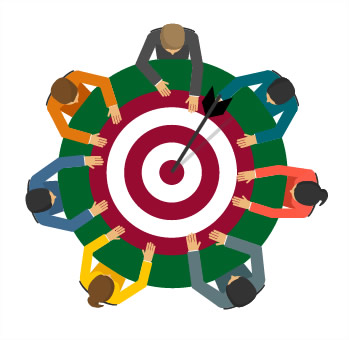 Our network of seasoned writers, editors, and proofreaders can create the high-quality editorial content you need to educate and motivate your target audiences. Our content development services include:
Blog Posts, Newsletters, Case Studies & White Papers
Blogs, newsletters, case studies, and white papers provide a reliable and effective way to educate and engage your target audience. But to be effective, you need to deliver compelling content on a regular basis. If your in-house resources are stretched too thin, our team can fill the gap.
Bylined Articles & Press Releases
Traditional media outlets are always hungry for educational content from trusted sources. That's why publishing bylined articles in trade journals, blogs, and other media channels is one of the most effective ways to promote your firm's expertise. We'll work directly with subject matter experts at your firm to ghostwrite compelling content.
Retirement Plan & Benefits Communications
We help retirement plan administrators, TPA firms, and plan sponsors write, edit, and proofread their benefits communications. Whether it's an annual enrollment package, transition brochure, or fund action letter, we can help you create flawless communications that will educate and motivate your plan participants.
Answers to Frequently Asked Questions
In-depth financial knowledge combined with high-quality writing
I am so grateful that our broker-dealer recommended Bullseye Communications to work with us in creating our quarterly financial newsletters. Their in-depth financial knowledge combined with high-quality writing has made Bullseye Communications a great partner to our firm. We always know that we will receive the best end product in such a timely manner and we couldn't be happier. The time the Bullseye team saves us is invaluable!
Mike O., President at a top Midwest independent financial planning firm
Consistently provided high-quality articles
The Bullseye Communications team of writers consistently provided high-quality articles that were well written and relevant to our target audiences. This content consisted of feature articles, as well as Q&A's with portfolio managers. I strongly recommend Bullseye Communications for any project that requires a team of professional financial writers, strong organizational skills, and a commitment to excellent customer service.
Andrew M.
Former Vice President and Senior Financial Editor at Putnam Investments