Resolve To Choose Your Words Wisely in 2019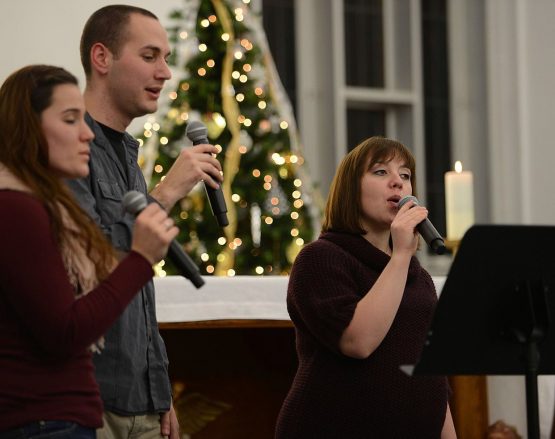 Whether you're writing a simple email or an important sales presentation, word choice should not be taken lightly. Why settle for ambiguous, commonplace nouns, verbs, adjectives and adverbs when, with a little more effort and thought, you can make a stronger impression?
Strong word choices can also help you avoid confusion and clarify your meaning. Nowhere is this more true than in the realm of song lyrics. What you write on paper can take on a whole new meaning when translated to song. In the spirit of the holiday season, here are some famous examples of misheard holiday lyrics:
• Dashing through the snow, on a one horse soap and hay…(on a one-horse open sleigh)
• Later on, we'll perspire, as we drink by the fire… (we'll conspire, as we dream by the fire)
• Oh tiny bomb, oh tiny bomb…(oh Tannenbaum)
• He's makin' a list, of chicken and rice…(and checking it twice)
• "Get dressed, ye married gentlemen…(God rest ye merry gentlemen)
• Fall on your niece… (fall on your knees)
After years of mindless memorization, many of us come to the realization that we don't actually know the meaning of some of the holiday season's most iconic anthems. Here is some additional information about three of the season's most recognizable songs:
"Silent Night"
While the song is a mostly straightforward ode to the original Christmas Eve, the lyric "round yon virgin" confuses many who sing along. Though it sounds a bit like "round young virgin," which would make sense in reference to a pregnant Virgin Mary, "'round" is actually short for "around." Meanwhile, "yon" is an antiquated term for "that one" or "over there." Taken together, the full lyric reads: "All is calm/All is bright/'Round yon virgin/Mother and child," meaning, "everything is calm and bright over there by the virgin mother and her child."
"Hark! The Herald Angels Sing"
Interestingly, the iconic opening couplet: "Hark! the herald angels sing/Glory to the newborn king" was not written by the song's author, Charles Wesley, but instead by one of his rivals: George Whitefield.
Wesley's original lyric read: "Hark! how all the welkin rings / Glory to the King of Kings." Both versions of the song can be interpreted as "listen, the angels sing bringing news." Evidently, the change worked out well, since out of Wesley's more than 6,500 hymns, "Hark!" achieved the most fame.
"Auld Lang Syne"
Though not technically a Christmas song – or even an English song, for that matter – "Auld Lang Syne" is associated with the start of a new year. The song is derived from an ancient Scottish poem and previous folk songs, but Robert Burns' 1788 version has stood the test of time.
"Auld lang syne" literally translates to "old long since," or "days gone by." The song is about preserving old friendships and looking back over the events of the year. Today, New Year's Eve revelers in Times Square and around the world ring in the New Year by singing Auld Lang Syne.
As you look ahead to the New Year, consider making a resolution to improve the quality of your business writing. Finding the perfect words to express your meaning may take a little more time, but the benefits can outweigh the extra effort.
Of course, if you need some professional help with your business communications, please feel free to contact us at Bullseye Communications.
Happy New Year to all!
Neil Rhein is President of Bullseye Communications, where he and his team provide business writing, editing, and proofreading services to corporate clients.